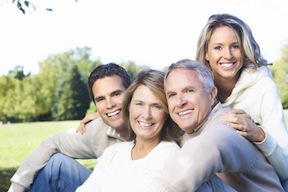 Estate planning is not the sole domain of newlyweds and the retired. Did you know that anyone over eighteen years of age should have drafted certain key estate planning documents? As this article in the Wall Street Journal describes, many parents believe that they may continue making healthcare and financial decisions on behalf of their grown children. In the eyes of the law, however, at eighteen years of age, the child has crossed into a new category: that of having legal capacity. With that capacity, certain rights attach and, as most adults understand, with those rights come responsibilities.
So what are the documents necessary to help smooth a young person's transition into early adulthood in the event of an emergency? What if a child is injured and admitted to the hospital—who will make healthcare decisions? Who may receive information regarding his or her treatment?
Only a designated healthcare agent may represent the interests of another, and only a healthcare power of attorney can create that agency relationship. This legal document names a primary and secondary agent that doctors and other healthcare professionals may rely on for decision-making.
The second necessary legal document is a financial power of attorney (also known as a durable power of attorney). It allows the named person to access financial data and make decisions on behalf of an otherwise incapacitated person. Financial access may not seem vital when someone is hospitalized. But depending on the circumstances (such as signing purchase agreements for a home, for example), it can be the difference between someone continuing their financial affairs after recovering and losing ground both financially and physically. Additionally, it is often the caregivers who pay for out-of-pocket expenses where no financial power of attorney exists, so this document can protect more than just the injured party.
Keep in mind that estate planning documents tell the world of your wishes during a time when you cannot make your wishes known, either through incapacity, disability, or death. Speak with an experienced estate planning attorney to discuss drafting at least these two basic estate planning documents for your young adult.