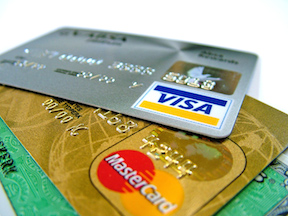 When it comes to your finances, your credit score is the most important number you have.
Your credit score is a rating assigned to your credit history. Your credit history shows your payment history, the number of credit accounts you have and the balance on each, any collection actions taken against you, any applications you've made for credit, any bankruptcies, and other information.
If you pay your bills on time and have low balances on your credit cards, this is good for your credit score. Missed payments, a lot of debt, and a lot of recently opened credit cards can hurt your credit score.
Why is your credit score important? Along with your credit history, your credit score helps creditors determine whether or not you are "credit worthy." If you've ever been denied a credit card or loan, it's probably because the lender looked at your credit history and score and decided that it was too big a risk to lend you money.
According to the Federal Trade Commission, "A higher credit score is taken to mean you are less of a risk, which, in turn, means you are more likely to get credit or insurance – or pay less for it."
Creditors aren't the only ones that look at your credit score, however. Today, insurance companies, mortgage lenders, phone companies, and other businesses review your credit score to decide whether they will provide you with a service—or on which terms.
One of the biggest myths of bankruptcy is that you won't be able to get credit after you complete the bankruptcy process. While it's true that you might be turned down for some credit, this doesn't mean that you'll never be able to get credit again. Some lenders will be more than happy to give you credit (sometimes at an increased interest rate) because you now have your debt discharged or under control.
A bankruptcy will stay on your credit report for at least seven years. However, it's important you know that recent activity counts more toward your credit score than older activity. This means that, as you pay your bills on time and manage your credit after bankruptcy, you will be able to get your credit score back up.
If you have questions about debt relief or raising your credit score after bankruptcy, please feel free to contact the experienced bankruptcy lawyers at Wallace Spalding Law Office in Louisville, Kentucky.