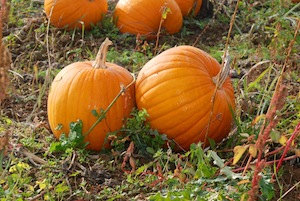 Not a fan of scary movies? Does the idea of being terrified…terrify you? Then head on over to the Louisville Zoo for The World's Largest Halloween Party!
This event, held multiple times throughout the month of October, is perfect for the whole family. The party features trick-or-treating before and after dark amongst costumed storybook characters. Kids will love strolling through the zoo with Dorothy from The Wizard of Oz and getting their picture taken with a giant T-rex. The Halloween party will also feature an impressive jack-o-lantern display with more than two hundred pumpkins.
While you and your family are trick-or-treating, don't forget to stop by the animal exhibits! Some of the animals likely to be out at night include wolves, snow leopards, rhinos, giraffes, bongos, and flamingos.
Some important things to know about The World's Largest Halloween Party:
Trick-or-treating is open only to those eleven years of age and under.
The zoo asks that each trick-or-treater bring his or her own bag. If you forget yours, cloth bags will be for sale for two dollars.
No smoking is allowed during the event.
Adults may not wear masks covering their face.
The World's Largest Halloween Party will be held rain or shine. For more information about this event, including the date and time of each party, visit the Louisville Zoo website.
From all of us at Wallace Spalding Law Office, we wish you a happy Halloween! We hope you enjoy the many exciting events Louisville has to offer this holiday.