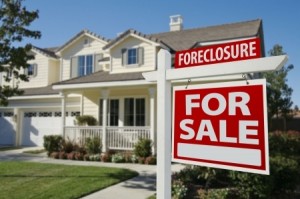 If you're facing foreclosure and considering Chapter 7 bankruptcy, you may be wondering whether bankruptcy will stop the foreclosure and save your home. A Chapter 7 Bankruptcy will not permanently stop foreclosure, but it can delay the process. When you file for Chapter 7 bankruptcy, an automatic stay goes into effect. The automatic stay prevents your creditors, including a foreclosing mortgage lender, from taking any collection action against you outside the bankruptcy proceedings.
Unfortunately, lenders have ways to get around the automatic stay. If you are already facing foreclosure when you file for Chapter 7 bankruptcy, your lender may ask the court to allow them to proceed with the foreclosure. In some cases, the bankruptcy court will grant the lender's request and the foreclosure will be allowed to continue during your bankruptcy. However, your Chapter 7 Bankruptcy attorney can contest the mortgage company's request, and the court may decide that the mortgage company cannot proceed with the foreclosure during the bankruptcy.
If the court does allow the lender to continue with the foreclosure during your bankruptcy, your best option for avoiding foreclosure is to pay enough to bring the mortgage current and to cover all fees due to the company. Unfortunately, that "option" usually isn't an option at all. Chapter 13 may be a better option for you if you want to keep your house but it is in foreclosure when you file for bankruptcy.
If you are not in foreclosure when you file for bankruptcy and do not have enough equity in the home for the trustee to consider selling it, you may be able to keep your home in your Chapter 7 bankruptcy.
If you're considering bankruptcy and concerned about keeping your house, contact an experienced Louisville bankruptcy lawyer, Wallace Spalding, Attorney at Law, at (502) 456-2100 to help you evaluate your options and make the best decision possible for you and your family.