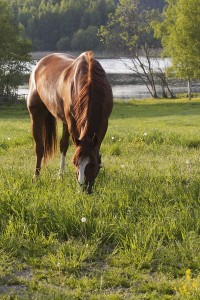 War Horse is coming to the Kentucky Center Stage November 19th – 24th. The play is set in World War I and tells the story of Joey, a horse, who is conscripted by the British cavalry and sent off to fight in France. Albert, Joey's former owner, sets off to the front lines to rescue his horse. The play features horse puppets created by South Africa's Handspring Puppet Company.
The play originated as a 1982 children's novel by Michael Morpurgo, making its way to the stage in England. After crossing the Atlantic and debuting on stage in New York City, Steven Spielberg produced the film version of War Horse, which was released in 2011 and starred Jeremy Irvine as Albert. For more information about the play, see the Broadway Tour website.
War Horse is playing from November 19 through November 21 at 7:30 p.m., on November 22 at 8:00 p.m., on November 23 at 2:00 p.m. and 8:00 p.m., and on November 24 at 1:00 p.m. and 6:30 p.m.
The Kentucky Center is located at 501 W. Main St. in Louisville and can be reached by phone at 800-294-1849. Tickets can be purchased at the Broadway in Louisville website.