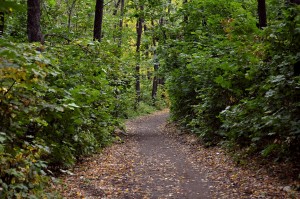 In July, we all need to step away from our busy offices and our hectic housework to enjoy some time in the warmth of the outdoors. Luckily, Louisville boasts many great parks, both downtown and outside of the city.
In hopes that you, your family, and friends will take advantage of these great escapes, we've researched some of the best parks in Louisville:
Cherokee Park: Located in the Highlands neighborhood of the East End of Louisville, Cherokee Park is one of the most popular parks among residents and travelers. It has a 2.4-mile trail, a fenced dog park, and even a bird sanctuary.
Iroquois Park: Covering 739 acres, Iroquois Park in Louisville is known for its beautiful panoramic views, large open-air amphitheater, and golf course. You can drive up to the overlook views using Uppill Road at certain times of the year. Hikers, bicyclists, and runners should take advantage of the trails to the top of the park.
Waterfront Park: Created in 1986, Waterfront Park has been the city's way of reclaiming a viable green space that urban residents can use for recreation and leisure from what used to be some of the most worn-down areas in town. It's a perfect escape from downtown for a picnic and scenic view of the Louisville skyline.
Shawnee Park: Located in West Louisville, Shawnee Park extends all the way to the Ohio River and includes access to the River Walk, an exercise path that follow's the water's edge. Shawnee Park also has an 18-hole golf course and a sports complex. 
Louisville Extreme Park: If green isn't you're thing, check out the 40,000 square feet concrete skate park at the Louisville Extreme Park. Some of its biggest features include a 24-feet full pipe, two 11-feet bowls, fun boxes, and a street course.
Seneca Park: Only a 10-minute drive from the Spalding & Spalding office, Seneca Park covers 531 acres and has an 18-hole golf course. We highly encourage a visit to Seneca, as it also has a playground, walking path, horseback riding trails, and tennis courts.
Take advantage of the outdoors this July and visit one of your local Louisville parks. Whether you want to spend a day with the family outdoors or simply go on a solo jog, there our so many great opportunities to do both and more in our city.