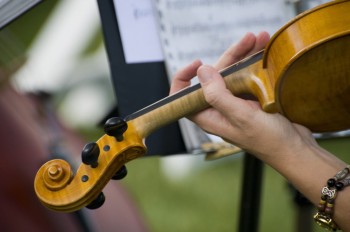 Louisville is more than just the Kentucky Derby. We have a vast array of cultural and civic events to entertain and educate residents and visitors alike. The Louisville Orchestra is one beloved part of the Louisville arts community, and it's hosting yet another exciting musical event.
On Thursday, January 24th, the Louisville Orchestra will present "Classics Goes to the Movies." The show will feature a tour of favorite songs and scores from classic Hollywood movies. Movie-goers and music buffs will both enjoy listening to performances of these familiar songs. 
This event will take place at the Brown Theater (315 W. Broadway, Louisville) at 6:30pm. The performance should last approximately an hour and a half. Tickets start at $20 and can be bought on the Louisville Orchestra website.
The Louisville Orchestra was founded in 1937 and, since then, has held a respected place in the arts community. The Orchestra offers various concerts to the community, from classical to pop performances. The Orchestra is also home to the Louisville Ballet and the Kentucky Opera. If you enjoy this event and would like to find more events at the Louisville Orchestra, visit their website for information on their concert series.