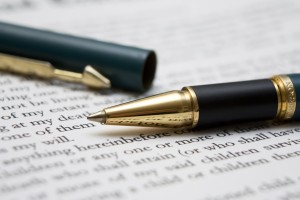 Let's face it: estate planning can become confusing quickly. A question I often get from clients is, "What's the difference between a living trust, a last will, and a living will?"
As all have similar, seemingly interchangeable names, so it's easy to mix them up. To simplify things, here is an overview of each:
Last Will
A last will is used to distribute property to beneficiaries, specifically last wishes, and name guardians for minor children. It's an important part of any estate plan. Without one, the courts will make these critical decisions for you, and your loved ones could miss out on anything you intended for them to have once you're gone.
Living Will
A living will lets you outline important healthcare decisions in advance, such as whether or not to remain on life support. In many cases, you can name a Health Care Power of Attorney, appointing someone you trust to make critical health care decisions for you in the event you are not able.
Living Trust
A living trust is used to transfer property to beneficiaries. Unlike a last will, a living trust is not usually subject to probate court, which can take an extended period of time and cost thousands in attorney fees.
If there is any confusion between the three—or anything else do to with estate planning—it's always great idea to talk with an estate planning attorney. We understand the process can seem long and arduous, but Wallace Spalding, Attorney at Law will walk you through every step.
Estate planning can be uncomfortable to think about, of course, but it is a necessary precaution to ensure your assets and heirs are taken care of after your death.
To learn more about estate planning, visit the Wills & Trusts page.