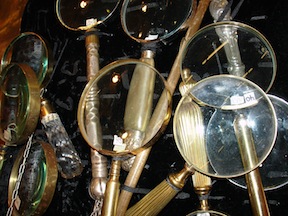 Everyone knows the saying, "One man's trash is another man's treasure." Flea markets celebrate this saying by giving old items new life in a second (or third) home.
This summer, the Kentucky Flea Market's Annual Labor Day Spectacular will offer exciting finds to flea market experts and newcomers alike. The Annual Labor Day Spectacular is a four-day event featuring more than 1,200 booths, 400 of which are dedicated to antiques and collectibles! Attendees will find a mixture of antiques, crafts, collectibles, household goods, health and beauty products, and more.
With admission free and the wares reasonably priced, this is a great opportunity for any budget.
The Annual Labor Day Spectacular is set to take place from August 30 through September 2. The opening and closing times for each day are as follows:
Friday, August 30: 12-6 p.m.
Saturday, August 31: 10 a.m. – 6 p.m.
Sunday, September 1: 11 a.m. – 5 p.m.
Monday, September 2: 10 a.m. – 5 p.m.
I encourage you to visit the flea market: there is something for everyone!