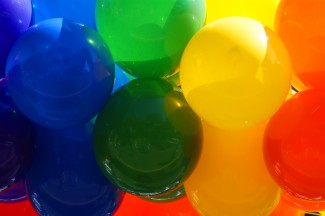 Here in Louisville, almost every resident enjoys everything derby-related. Lucky for us, this time of year offers a wide variety of exciting events leading up to the Kentucky Derby.
This week, you and your family can enjoy the Republican Bank Pegasus Parade, the Kentucky Derby Festival's oldest and most loved event. This historic parade has delighted viewers of all ages since 1956, offering a spectacle of marching bands, equestrian units, multicolored floats, clowns, inflatable characters, and celebrities led by an inflatable Pegasus.
The Pegasus Parade will march west down Broadway for two hours, starting at Campbell Street and ending at Ninth Street. The parade is scheduled to begin at 5 p.m. on May 2. Join thousands of Louisville residents and visitors in a parade of epic proportions!
Most of the parade route provides free views of the parade for the public. If you and your family want to sit in the bleachers or the review stand, tickets range from $9 to $26 for seating and can be purchased here. For more information about the parade and other events celebrating the Kentucky Derby, visit the Kentucky Derby festival website.