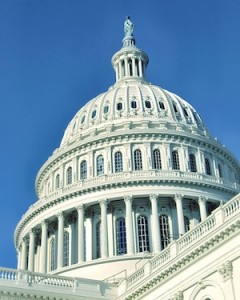 Following Congress's recent failure to pass a new budget or extend the current budget, the federal government shut down. Federal operations ground to a halt, and nearly one million non-essential employees were told to stay home, their jobs uncertain.
It is a disgrace that so many employees have had their livelihood threatened by the shutdown. With paychecks not coming in, many of these employees may face a financial crisis, even potential bankruptcy.
Even before the shutdown, federal workers have been experiencing a financial crunch, with their pay frozen at 2010 levels.
In a recent CNN Money article, one federal worker describes the very real possibility that he will have to file for bankruptcy as a result of the furlough.
Rob Merritt, who has worked in information technology at Aberdeen Proving Ground since 1989, said, "If we were to go into a moderate government shutdown, I'd probably have to file for bankruptcy."
Merritt has been borrowing extensively to support his family of six. Although he has an annual salary of $80,000, he is struggling to pay the mountain of medical bills from an emergency heart surgery in the past year. His wife, in the middle of a career change, has been unable to find work.
Though federal workers affected by the furlough will not be paid, Congress may decide to compensate them after the end of the furlough. However, paychecks will be delayed and may even come too late for those currently strapped financially, like Merritt.
I sincerely hope that it does not come to bankruptcy for the many people whose jobs have been put on hold during the furlough.
Unfortunately, the furlough is an example of one of the many situations outside a person's control that can cause bankruptcy. Sudden job loss, medical emergencies, and other circumstances can force individuals to file for bankruptcy.