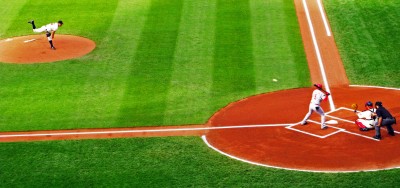 Filing for bankruptcy has helped many people recover from a tough financial situation. Most people, in fact, can get back to normal after a bankruptcy; it just takes time. As I've talked about before, bankruptcy is designed to help an honest person get out of debt.
But what happens when a person that's not honest files for bankruptcy to resolve their debt issues?
A recent CNN article reports the outcome of former baseball star Lenny Dykstra's bankruptcy fraud case. Lenny Dykstra, who played for the New York Mets and then became a successful investor, filed for bankruptcy in 2009. Dykstra maintained a lavish lifestyle that he could not support through the housing bust.
In his bankruptcy filing, Dykstra listed his assets at $24.6 million and his debts at $37.1 million. His assets included several multi-million dollar homes. As part of his bankruptcy, Dykstra's personal property was supposed to be used to help pay off his creditors.
In July, Dykstra pled guilty to bankruptcy fraud. He committed bankruptcy fraud by lying about having taken and sold items from his houses after they were seized by his creditors.
Recently, Dykstra was sentenced by a U.S. District judge to 6.5 months in federal custody and 500 hours of community service. He was also ordered to pay $200,000 in restitution.
This case exemplifies how important it is to be fully honest with your bankruptcy trustee and creditors. Bankruptcy fraud can result in serious legal consequences that can put you in a situation far worse than just filing for bankruptcy. When filing for bankruptcy, make sure that you follow all of the bankruptcy regulations. Disclose all of your assets and debts to the trustee of the bankruptcy court. If you do not—by hiding your assets, for example—you risk being charged with bankruptcy fraud, which could result in going to jail.
Contact an experienced bankruptcy attorney at Spalding & Spalding to help you get through the bankruptcy process. We'll help you get back on track financially.