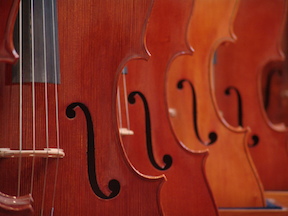 The Louisville Orchestra is presenting An Evening with John Williams on January 18, 2014. That night, the orchestra will be led by the Academy Award winning composer himself!
John Williams composed some of the most memorable soundtracks in film history, including blockbuster movies like Harry Potter and the Sorcerer's Stone, Jaws, Superman, Jurassic Park, and Star Wars. The recent films Lincoln and The Book Thief also featured Williams's compositions. Williams has won 21 Grammys, 5 Academy Awards, 4 Golden Globes, and countless other prizes over his long and storied career.
Besides his work in films, John Williams has also composed dozens of stand-alone pieces of music for orchestras and chamber ensembles. For more information about John Williams and his remarkable career, visit his web page at http://www.johnwilliams.org/.
An Evening with John Williams starts at 8 p.m. on Saturday, January 18, 2014 and ends at 10 p.m. The event takes place at Whitney Hall in the Kentucky Center, which is located at 501 West Main Street, Louisville, KY 40202. Tickets for the event start at $35 and are sure to sell out quickly. For more  information, call (502) 584-7777, or visit the event page.