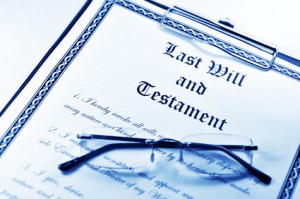 Last summer, Hollywood and fans mourned the passing of Nora Ephron, the iconic screenwriter, producer and film director. The popularity of romantic comedy mainstays like "When Harry Met Sally," "Sleepless in Seattle," and "You've Got Mail" helped Ms. Ephron amass an estate valued at over $27 million.
The details of where she invested her assets became public information after her executors filed the Last Will and Testament. Along with real estate located in Beverly Hills, East Hampton and Manhattan, at least $10 million was invested into stock, including such high-tech startups like Google, Amazon and Apple.
While the recent NBC News article detailing the estate does not mention whether Ms. Ephron's investments passed outside probate via beneficiary designations or use of a trust, the disposition of stock through a will is very common.
Unlike real estate, which has steps and procedures for changing titles made publicly available online, in person, or by phone at any county recorder's office, many people find the process of changing ownership of stock to be somewhat complicated and confusing. While working with a knowledgeable probate attorney or estate-planning attorney will take much of the guesswork out of the process, here are a few tips to get started:
First, determine if the stock needs to be liquidated to settle the estate's debts. Unless there is a specific bequest that the stock should belong to a particularly named person, the stock's value is added to the general estate. In a will, the order of distributions goes specific bequests first, then debts, then general dispositions to beneficiaries, with any failures to pass (or "lapses") following state laws. Keep in mind that if the estate's debts outweigh the value of its assets, then any named beneficiaries may not take under a general disposition. Again, speaking with an experienced estate planning attorney will guide you during this process.
Second, find out if the decedent named beneficiaries to automatically transfer ownership on death. These transfer-on-death (or TOD) designations take much of the guesswork out of the process to be used. Each company has somewhat different process, but the general idea involves verifying the death of the original stockholder (satisfied with a certified copy of the death certificate) and the identity of the named beneficiary. Contacting the company is the only method of finding out the process.
Lastly, if you are not sure what holdings your loved one held, you may need to send a general letter of inquiry to several largely traded companies. This may sound like a waste of time, but surprisingly this method does yield good results.
When considering your options, remember that an attorney would undertake these processes on your behalf, so contacting an estate planning attorney would also benefit any executor or trustee.