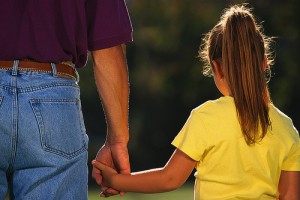 During the holiday season, reasons abound to gather with family. Many individuals choose to embrace the spirit of reconciliation for the sake of family unity, putting aside differences and arguments– at least temporarily. The importance of articulating those family relationships is not only important during the holidays, however, but within the estate planning context.
So, where can you begin the conversation? First, identify whom you consider part of your family. Pay special attention to life stages of family members. Would an inheritance affect the receipt of disability payments, or do other financial or other developmental vulnerabilities exist? For example, are your children married and handling finances well? How do you view their spouses? Are there any adopted children, stepchildren, or grandchildren that you'd like to include?
If any person receives Social Security disability payments throughout life, any inheritance could threaten their ability to maintain benefits. Kentucky state law does not treat each individual identically, so take some time identifying all the players.
Consider how changes to family structure could affect your perception of who belongs in the estate plan, and who would be left out. The most common consideration is divorce, either of the ones creating the instrument or of the beneficiaries. Speak with your estate planning attorney about including language that would limit the availability for ex-spouses to take advantage of inheritance earmarked for children and grandchildren.
Last, weigh the options for estate planning instruments. Cost is a determining factor for families choosing between a will and a trust. While a will can offer the lowest upfront cost, it is limited in terms of customization. A trust on the other hand allows for greater flexibility for contingency plans, but usually comes with higher initial costs. Evaluating your planning goals will determine which options work best for you.
Making sure to discuss the options with dependable sources—including your financial planner, estate planning attorney, and key family members—can help identify what goals are truly the most important.