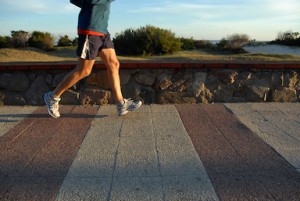 So many of our New Year's resolutions involve fitness and health, but it's hard to get started without a clear plan of action. What better way to kick off 2014 right than to participate in a 5K race? Commitment Day is your opportunity in Louisville to do just that.
Commitment Day is a family-friendly New Year's Day 5K Fun Run and Walk held by Lifetime Fitness in cities across the U.S. The event is intended to start "a national conversation about living a Healthy Way of Life." The 3.1-mile course winds through gorgeous Iroquois Park. Parking is available at the park.
The entry fee for the run is $40 on the day of the race. Kid's admission is free for those who are under 18 years old and accompanied by an adult. There is a fee for children who are issued a number and take part in the official event.
The 5k fun run and walk will take place on January 1, 2014 at 10 a.m. at Iroquois Park. Race day packet pickup starts at 8 a.m. The park's address is 1080 Amphitheater Road, Louisville, KY 40214. For more information, see the Commitment Day website at www.commitmentday.com or email info@raceoperations.com.