For many people in Louisville, and really all across America, summer brings something special to mind: baseball.
Louisville is a city with a great baseball tradition, focused around its most popular export: the Louisville Slugger.
The local bat factory has a rich history and is a family-owned company founded in 1884. Currently, John A. Hillerich IV is the CEO and President, the great-grandson of Bud Hillerich. Bud was the baseball fan that introduced the family woodworking business to the game in the 1800s.
I highly recommend taking a tour of the Louisville Slugger Museum, if you haven't done so already. The manufacturer boasts the number one bat in Major League Baseball, with the famous Louisville Slugger logo burnt into each product.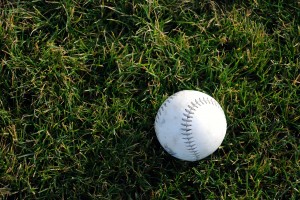 At the factory, experience history in the making as you stroll through the actual areas where the bats are made.
It's hard not to notice the factory when you pass by, as the world's largest bat leans on the building, standing at 120 feet.
After watching the beginning of a bat's life, why not watch them at work? Nothing says Louisville summer like a day at Louisville Slugger Field. Here, you can fill up on peanuts, cracker jacks, or whatever baseball food you enjoy while watching the Louisville Bats.
The Bats are a minor league team, the Triple-A affiliate of the Cincinnati Reds. This season, watch future MLB stars Tony Cingrani and Billy Hamilton try to earn a call-up to the bigs.
If you're really in the mood for all the Louisville baseball scene has to offer, schedule a tour of Louisville Slugger Field.
There's just something about the atmosphere of a ball game on a warm Louisville night that says summer. We want to encourage you to take the entire family downtown for an afternoon at the museum or a night at the ballpark. It's a great way for families and friends to create lasting memories around America's pastime.